Strengthen the firewall policies with out-of-the-box policy anomaly reports
Firewall policy anomaly reporting allows security professionals to identify and rectify anomalies in their firewall policies and thereby secure their networks from external IT attacks. These reports empower security administrators to optimize policies and plug all security holes as well as optimize the performance of their firewalls.
Classification of firewall policy anomalies
Firewall policy anomalies can be classified as shown in the diagram below: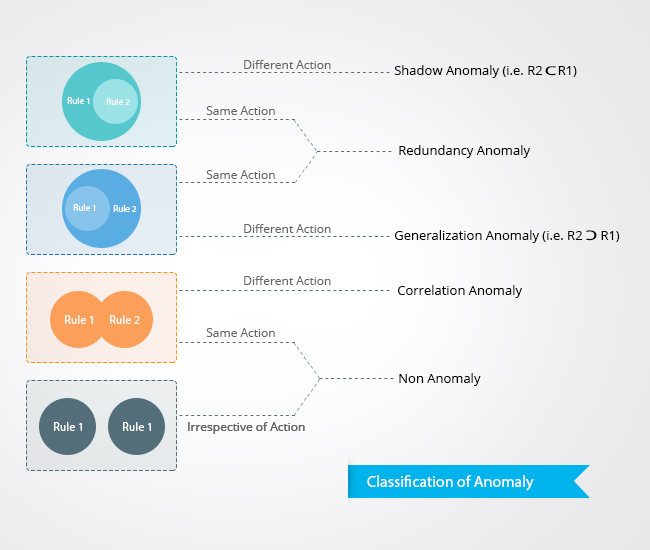 Apart from the above mentioned anomalies, Firewall Analyzer provides 'Grouping' anomaly report.
Firewall Analyzer's Policy Optimization Reports
Firewall Analyzer offers an exhaustive set of Firewall policy anomaly reports.The anomaly reports are:
Correlation
Generalization
Redundancy
Shadow
Grouping
The reports are displayed in the graphical and tabular format.