ManageEngine OpManager Automatic Upgrade
Today's businesses need 24x7 monitoring of their data center or IT. Not monitoring your IT even for a few minutes could make you miss out any serious problem. Introducing automatic upgrade for OpManager, which helps you, automate ppm download and upgrade process without any manual intervention. However, you can also choose to disable this option and upgrade manually.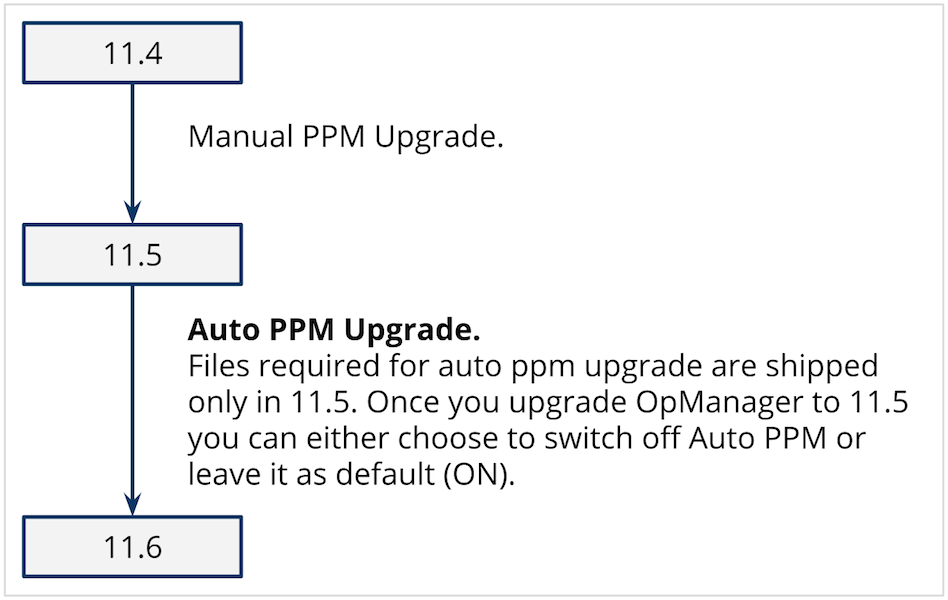 Note: The automatic upgrade feature has been added in version 11.5. This will be a manual upgrade and automatic upgrade will begin from version 11.6.
Reduced OpManager Downtime
The auto upgrade feature lets you minimize your downtime by 10x. Since the auto upgrade feature doesn't require you to shutdown OpManager and downloads the ppm, invokes the update manager, and updates the appropriate files automatically, the downtime is very less.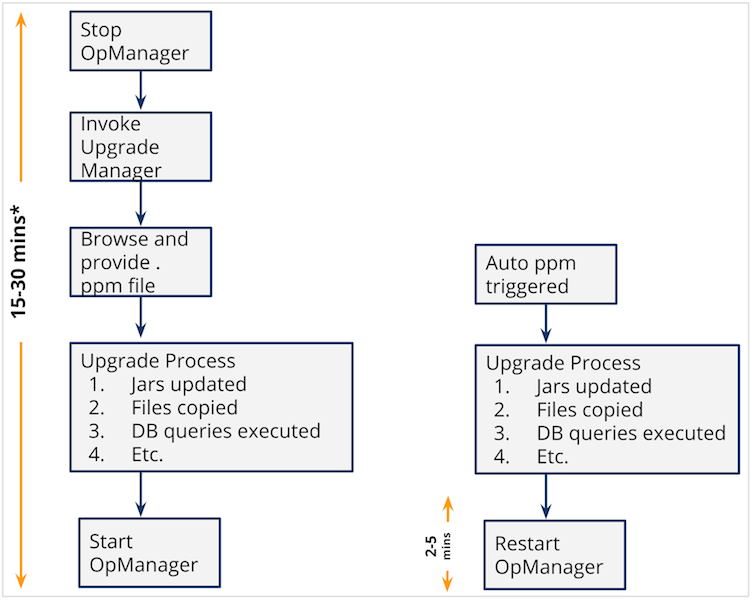 How does the auto upgrade work?
Every OpManager installation registers with METrack, a secure ledger maintained by ManageEngine and receives an ID. Every day, the ID is cross-verified with the METrack to find any upgrade is available. If new upgrade pack is available, OpManager downloads and places under its repository. At the convenient time scheduled by you, the upgrade process takes place. The status of the upgrade is notified to you via email.
By default the auto upgrade feature is turned on for all customers. However, if you wish you can turn it off. Once the new PPM is released by ManageEngine, your OpManager setup will check whether auto upgrade is turned on. If yes, it starts installing the ppm. Upon successful upgrade it notifies you via email about the upgrade. If the upgrade turns a failure, then it reverts back to the previous version and notifies the same to you.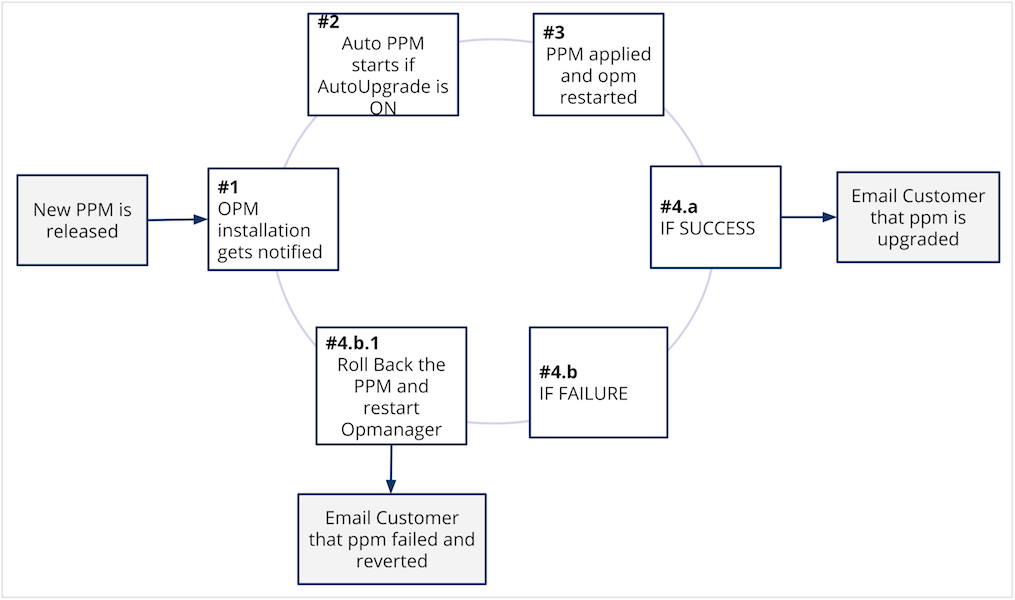 If you have any questions or need assistance, please contact our support @ opmanager-support@manageengine.com