Server Management Solution helps Data Center hosting and Colocation Business to provide 100% service uptime
| Business need | ManageEngine Solution | Realized Benefit |
| --- | --- | --- |
| To monitor, over a single console, the health of multiple vendor devices in a large Data Center and ensure 100% availability of hosted applications and data | ManageEngine OpManager is used to proactively monitor entire Data Center network & server infrastructure health | ERP Suites now have in place a robust fault and performance management system integrated with a helpdesk, to comfortably meet strict customer SLAs |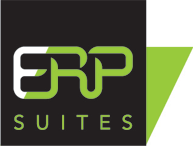 ERP Suites uses ManageEngine OpManager to ensure 24x7 service availability, identify & resolve performance bottlenecks rapidly.
ERP Suites, established in 2006, is a company with professional expertise in data center operations, JD Edwards Consulting, and Disaster Recovery. The company provides highly personalized, industrial-strength solutions for the world's most demanding business applications and infrastructures.
Rising business challenges and the increasing trend in online business transactions force immense dependability on an organization's IT department. With the present turbulence in global financial markets, SMBs tend to be uncertain about the quantity and quality of IT and IT enabling investments to be made. Data center hosting and colocation facilities offer a sensible, cost-effective alternative to dealing with the complexities associated with an internal IT department.
State-of-the-art facilities and technology for uninterrupted service
ERP Suites' Data Center located at Loveland, Ohio, has a well-ventilated, raised floor space of 5000 square feet. The center is powered by Liebert Uninterruptible Power Systems and uses State-of-the-art-facilities to ensure 24/7 availability of critical customer applications and data. Experienced network and system administrators at ERP Suites maintain, manage and insure quality and security for client data. Every facet of the data center environment is provided maximum redundancy to facilitate 100% uptime for the entire hosting infrastructure.
In order to guarantee its customers have the services of a self-operated & highly available Data Center, ERP Suites needed to closely monitor the health of the entire hosted infrastructure. ERP Suites implemented ManageEngine OpManager for robust, proactive monitoring of the hundreds of servers and network devices in their Data center.
Comprehensive, Proactive monitoring of End-to-End business services
Roumen, a Senior System Administrator at ERP Suites, is one of the many experienced professionals in charge of monitoring and managing server infrastructure so as to meet the company's strict, customer Service Level Agreements. Explaining his critical role, Roumen said "the responsibilities of a system administrator are very intense. A lot of time is spent on tasks such as upgrades, patching & disaster recovery. There is no time to be spent on reading thousands of pages of user manual. OpManager is extensive in its features, yet a very user-friendly software. Actually, I have never looked at the user guide!"
Roumen consolidates and simplifies the monitoring of more than 200 devices, including 25 ESX VMware servers, using ManageEngine OpManager. At ERP Suites, OpManager provides a single console for monitoring the health of several vendor devices - Windows & Linux servers, key routers, switches and firewalls from Cisco and switches from Dell. The software is also used to monitor various applications and services such as MS-SQL, MSExchange, Active Directory, JD Edwards World Especially noted by Roumen and his team was the OpManager support and engineering team's resolve in addressing new features & issues quickly. "Most of the products in the market today are very expensive for the features they offer. The complexity of these expensive products paves the way to more expensive support and their support inefficiency also hurts badly. Alternatively, products like Nagios or MRTG don't provide complete features to identify bottlenecks. OpManager shows clearly what went wrong and where the problem lies. " said Roumen.
OpManager - a beginning to comprehensive IT Management
Speaking of OpManager's integration with other ManageEngine products, Roumen said "I'm really happy to get OpManager and ServiceDesk Plus integrated. This reduces my Mean Time to Resolve to a great extent. I can rest assured that if something goes wrong in my network, OpManager will send me a text message to my mobile and log a ticket automatically in ServiceDesk Plus."
Roumen's team is one among many Data Center Hosting businesses who use ManageEngine solutions for complete IT Infrastructure & Service Management. Apart from ManageEngine OpManager, ERP Suites also use EventLog Analyzer for Log Archiving and Compliance reports, ServiceDesk Plus for Helpdesk and Asset Management, AD Manager Plus for Active Directory Management and Reporting and PatchQuest for Patch management.
"OpManager combines the best of features, a fabulous support team and an affordable price range. Every administrator looks for a product which is dependable, inexpensive and having responsive support. ManageEngine OpManager is a best fit for these criteria."
Roumen Ivanov,
Senior System Administrator,
ERP Suites.